Hapuka
Scientific Name: (Polyprion oxygeneios)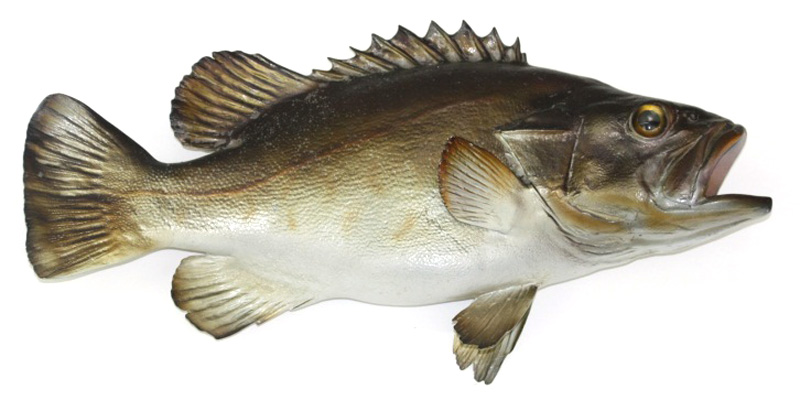 | | |
| --- | --- |
| Scale (tonnes)  | 1000 |
| Investment ($ millions) | $27.7 |
| 10 YR NPV - 14% discount rate ($ millions)  | $(26.3) |
Hapuka (groper) are native species to NZ.  Its natural range encompasses most of NZ but it is most commonly caught in the waters surrounding the South Island.  Hapuka is a demersal predatory fish generally found in deepwater (>100m) but juvenile Hapuka are more pelagic in nature and are occasionally caught in shallow water. Hapuka is closely related to wreckfish or bass groper (P. americanus) that occur across southern Australia, New Zealand and Chile.
Wreckfish aquaculture has been attempted in Greece and Spain, but attempts at commercialising Wreckfish aquaculture have been hampered by difficulties the encountered with hatchery production of juveniles. 
Markets for Wreckfish are based on wild caught fish and are somewhat fragmented as quotas for the species are relatively low (eg approximately 100 tonnes in the US in 2013) and catches can be sporadic. 
Hapuka has been under aquaculture development for approximately 10 years in New Zealand. Aquaculture research for this species was initiated through a Sealord and NISSUI (Japan) project undertaken in collaboration with the National Institute for Water and Atmosphere Research Ltd (NIWA) in 2003.  Since 2005 NIWA has continued to undertake research on this species, and although it shows high growth rates in culture it has, in common with wreckfish, proven difficult to consistently produce high quality juveniles in captivity.
Farming trials undertaken by NIWA include warm water tank culture at Bream Bay, Northland, and cooler water tank and cage culture at Mahanga Bay Wellington Harbour. These trials have shown that Hapuka can reach 1 kg in 12 months and 3 kg in 21-24 months, with acceptable feed conversion ratios (FCR 1.4 – 2).  The trials also found that farmed Hapuka are susceptible to handling stress and are prone to infections from ciliates that cause mortalities in the stock.  NIWA have established a selective breeding program for Hapuka, although selected family lines are not yet in production.  A number of market studies (EU, Australia, Japan, US and New Zealand) have shown that both Hapuka fillets and whole juvenile (800g to 1 kg) farmed Hapuka could be highly regarded  in these markets. 
Hapuka are an attractive species for aquaculture, due to their fast growth rate, broad distribution range and the potential market demand for high quality white fish. However, establishing a reliable supply of high quality fingerlings remains a challenge for commercialisation of this species.  Potential investors should always be cautious as developing a farm based on a new species carries additional risk and will involve additional work to resolve production challenges and establish a market presence.
 Juvenile hatchery bred Hapuka (NIWA)
---
Generic Model Information
The following generic model simulates the production of Hapuka in an intensive RAS system.  The assumptions entered in the model are based on the best information available to NPFL at the time.  They will give a general picture of the likely economics and financial viability with this species.
The key outputs from the 10 year generic Hapuka model are:
Investment required - $27.7 Million
IRR - (1.7)%
10 yr NPV (14% discount rate) - $(26.3) Million
Based on your specific location, RAS system design and performance specified by the supplier the assumptions may need to be altered for your particular situation.  Additionally you may wish to manage production differently i.e. grow the fish to a larger size before sale.
NPFL strongly advise that you seek advice from experts in setting up your own assumptions for your model runs.